North Carolina is an outstanding place to live. Considered one of the most welcoming, economically developed, exciting states in the Southeast, it is safe to say that many families are happily living and moving to the state yearly. If you and your spouse have recently separated, or are planning to separate before the 2018 year is over, there are a handful of factors you should be up-to-date and well-versed on when it comes to the 2018 tax code.
How does the 2018 Tax Code affect me?
A dependent spouse may be eligible for alimony in the state of North Carolina. Keep in mind, a dependent spouse is "considered" and "actually" dependent on the other partner for their reinforcement and guidance. That said, there are numerous factors that the courts of North Carolina take into consideration including such as marital unlawfulness when it comes to determining the length and duration of any form of alimony reward. Along with the new tax code, be sure to check out our blog article covering common tax issues that occur during a divorce here.
The current North Carolina law allows those paying alimony to claim the total amount paid and deduct that from your taxes. However, beginning in 2019, the 2018 Tax Code will not deem any alimony payments tax deductible. that said, any divorce or separating parties are subject to two provisions including:
Those receiving alimony shall not report alimony as income for tax purposes or write-offs
Any alimony deduction will be terminated for those paying
What is alimony?
Alimony is defined as a straightforward claim for relief. Also referred to as spousal support or spousal maintenance, alimony is an obligation put in place by the law. It is most commonly awarded after a marriage of length and differs from child support in the sense that it is based on supporting the former partner that is financially weaker as opposed to solely paying for childrens' expenses. Alimony can be award alongside child support, or by itself. If you have any questions regarding alimony and what you need to know, our experienced and well-versed divorce attorneys would love to help!
How is the duration of alimony Determined?
The duration of alimony can be determined by the couple coming to an agreement on their own, which, in most cases, is the most cost-effective way, or by going through the legal system and having a judge ensure an agreement is put in place. If you were to negotiate the duration of alimony in court, North Carolina judges will delve into a handful of details including but not limited to:
The specific financial needs of the party requesting alimony
The requested paying parties' ability to pay
The level of comfort the couple experienced while married
Each parties' earning capacity and annual total earnings
The start-to-finish timeframe of the marriage
Contact Your Greenville NC Divorce Attorneys Today!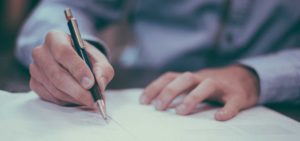 If you are considering or believe you are ready to initiate a divorce in Pitt County, please contact the divorce attorneys at Irons & Irons today. They are committed to helping people obtain the divorce agreement they deserve while helping to build a better future for their clients and their clients' families. To schedule an initial consultation, please contact Irons & Irons today by calling (252) 210-4174 or by filling out the form below.