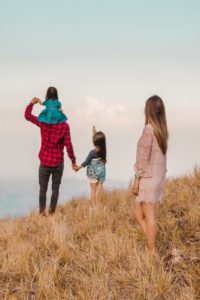 The entire divorce process can be very stressful, starting from the very beginning when you and your spouse decide that your marriage is over. However, once the decision has been made there is no point in lollygagging. Whether you have hired a divorce attorney in Greenville, NC or you are handling the case on your own, you can save some time and money by ensuring you have all the right documents and records before the divorce process begins.

You need a lot of legal documentation to begin and end any divorce or collaborative divorce. For any divorce in any state, papers filed with the court require information on children, property, assets, and any other items tied to your marriage. Find and collect all necessary documents now so that you can stay organized before the divorce process officially begins. Collecting all documents right away also guarantees you get every document you need now, especially if your soon-to-be ex tries to take or hide any necessary materials.
Personal Records
To prove the existence of your marriage, citizenship, and children of your marriage, you will need the following documents:
Birth Certificates

Immigration documents

Social Security cards

Death Certificate of a prior deceased spouse

Court decrees with a prior spouse

Separation agreements, prenuptial and post-nuptial agreements
Financial Documents & Property Records
Here's a list of documents with important information regarding your finances and property that are vital in deciding many issues in the divorce, such as child support, alimony, and the division of property between you and your spouse:
Federal, state and local income tax returns for the last three to five years

Payroll statements, pay stubs and overtime and bonus records

Pension or retirement plan

, annuities, individual retirement account (IRA) documents

Insurance policies

including life, health, automobile, and homeowners insurance

Real estate deeds

, contracts or leases

Mortgages

, loans, credit card statements and other records showing debt

Bank checking and savings accounts

, canceled checks, checkbook journals, and deposit slips

Household budgets or expense records

Expense or billing statements for food, rent, utilities, clothing, household goods, repairs, gas, education, vacations, entertainment, subscriptions and other expenses
If you and your spouse run a business together there are a number of documents you will also need to collect, including:
business balance sheets

income tax returns

partnership agreements

business financial statements 
Taking the Next Step in Your Divorce
The next step after you have collected all the necessary documents is to hire a divorce attorney. At Irons & Irons P.A. law firm in Greenville, NC we specialize in divorce and family law and will ensure that we can help make the divorce process as civil and healthy as possible for both you and your children. To schedule a complimentary consultation with Gib Irons, fill out this contact form online or give us a call at 252-215-3000.