Divorce Solutions from Irons & Irons P.A. of Greenville, NC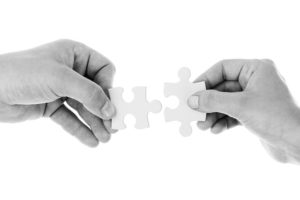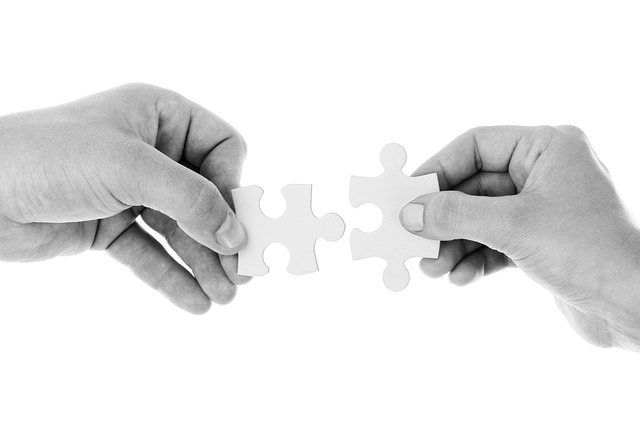 Divorce is a complex undertaking no matter the circumstances. Whether your marriage lasted three months or thirty years, navigating the emotional ramifications and practical complexities of ending a relationship is an extremely sensitive and intricate process.
One of the most daunting aspects of divorce is the division of marital property. Identifying, quantifying, dividing, and distributing the financial components of a marriage takes time, diligence, and patience–particularly for couples with significant assets. Real estate, vehicles, retirement plans, business interests, savings and investment portfolios all must be accounted for; inventories of income, expenses, debts, and liabilities must be carefully constructed.
In a litigated divorce, the North Carolina court system assumes complete control over the process of dividing and distributing all marital assets. And in most cases, traditional divorces are subject to the North Carolina's "equitable distribution of property" law, meaning any and all property acquired during the marriage is split 50/50 between spouses.
This situation is a less than ideal for a variety of reasons.
First and foremost, by going the litigated route the divorcing couple forfeits all control over the distribution of their marital assets and is at the mercy of the court.  This approach sets an inherently adversarial tone as it forces each person's respective lawyer to fight for the largest piece of the asset pie.
The result is a divorce that time-consuming, contentious, and costly–emotionally and financially.
In that vein, it is important to understand that just how expensive an endeavor traditional divorce litigation can be. Mandated court appearances, discovery and any roadblocks in cooperation can significantly deplete the very assets you are trying to protect. It is not uncommon for North Carolina divorces to cost anywhere from $10,000 to $30,000 and upwards.
Take Control with Collaborative Divorce
Collaborative divorce puts control back in your hands.
In a nutshell, the ultimate goal of collaborative divorce is to create a divorce environment in which everyone "wins," as opposed to no one, which is all too often the case with litigated divorce.
Founded on the principles of respect, cooperation, and mutual understanding, collaborative divorce is an alternative approach to marriage dissolution that uses solutions-based problem solving and conflict resolution techniques to help couples keep out of the courtroom. Couples committed to peaceful, cooperative divorce work through all the necessary components together with the help of their specially-trained attorneys to negotiate the most mutually acceptable arrangements of:
Spousal support
Family visitation
Collaborative Divorce and Marital Property
In a collaborative divorce, spouses take responsibility for building an asset distribution arrangement that is fair and acceptable to both sides. This isn't necessarily quick or easy. But by keeping your divorce out of a courtroom, you minimize your legal expenses and are better able to preserve the assets which you've worked so hard to acquire.
Collaborative divorce also affords couples PRIVACY–something else you sacrifice in a litigated divorce. When you divorce through the North Carolina courts, you must document and submit your financial life in its entirety. Every dollar, debt, deed, etc., becomes a matter of public record. When you choose collaborative divorce, all your private financial information (and whatever property distribution arrangement you come to) stays confidential.
Further Questions about Collaborative Divorce?
Please find additional helpful articles here:
Your Collaborative Divorce Lawyer in Greenville, North Carolina
Respect, cooperation, and solutions-based problem solving are the guiding principles behind collaborative divorce. And it's those same principles on which collaborative divorce attorney Gib Irons, of Irons & Irons PA, has built his Greenville, NC,  family law practice.
As a collaborative divorce attorney, Gib Irons can assist you in:
Gathering, organizing, verification and valuation of your financial and estate information
Understanding the financial matters related to the divorce
Preparing plans to meet current and future expenses for children
Developing settlement options and evaluating the pros and cons of those options
Effectively communicating your needs while moderating negotiations so everyone feels heard
Contact Irons & Irons P.A. of Greenville to Discuss Divorce Solutions
If you are going through a divorce in Greenville or Pitt County, NC, and want to find out if collaborative divorce is right for you, contact the office of Irons & Irons.  To schedule an initial consultation, please call 252-215-3000 or fill out our contact form below.  Protecting your Privacy ~ Your privacy is our primary concern. At Irons & Irons, we understand the importance of protecting your privacy and will never share your contact information with a 3rd party.