Experienced North Carolina Injury Lawyers
If you've been injured due to someone else's negligence or incompetence, either in an accident or through a medical error, your road to recovery is difficult and may be blocked by high medical bills, an inability to work, chronic pain and suffering, and even depression or emotional trauma. Your focus should be on healing, not on worrying about how you will pay your bills. Unfortunately, any settlement offer from the insurance company will most likely not scratch the surface of what you need. That's why you need an experienced personal injury lawyer in North Carolina who will take on the insurance companies, advocate tirelessly on your behalf and hold those responsible for your suffering accountable for their actions.
When an individual has been injured due to someone else's negligence, a claim may be filed in civil court if a settlement between the injured and the other party can't be achieved. In order to have a case, three criteria must be met:
Duty of care: The other party had a responsibility to you in keeping you safe (such as following traffic laws or keeping their property maintained) and preventing injury.
Breach of duty: The other party failed in their responsibility through negligent or reckless actions (such as running a red light or failing to mop up a spill on a floor).
Cause of injury: The victim was injured directly due to their negligence and had they practiced duty of care, the accident would not have occurred.
A jury will hear the case and determine if the defendant is liable based on the evidence. If they find it in the plaintiff's favor, they will then determine damages – the financial settlement designed to cover medical bills, time off work, and even physical and emotional suffering.
Injury Law Practice Areas
We represent clients in all types of injury claims as we are dedicated to helping victims of negligence receive fair compensation and hold those responsible accountable for their actions.
Personal injury claims are also injury claims and can include issues related to: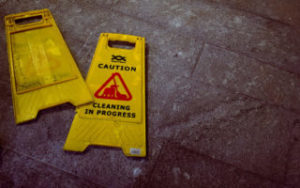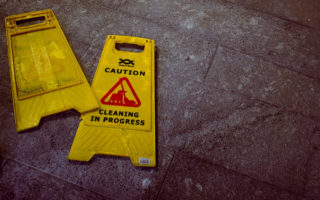 Product liability
Unsafe work environments
Construction injuries
Bicycle or pedestrian injuries
Car accidents, even seemingly minor ones, can lead to serious injury and chronic pain. If the other driver failed to follow traffic laws or failed to keep their car properly maintained, thus causing the accident, you may be entitled to compensation for your injuries.
Commercial trucks, including 18-wheelers, semi-trucks, and local delivery trucks can be the cause of serious accidents, and claims involving them are often complicated. The driver, trucking company, and even part manufacturers may be at fault for your injury, and our team will investigate thoroughly to determine the best strategy for your case.
Millions of people use Lyft and Uber every day to reach their destination safely, but if you are injured in an accident, who is accountable? Whether we need to go after the rideshare company or the other driver, we'll work hard to get you the damages you're owed.
Motorcycle accidents often result in severe or fatal injuries and too often, they are caused by the other driver's recklessness. If you were hurt in a motorcycle accident that wasn't your fault, we will work to get you the compensation you deserve.
Premises liability refers to the responsibility a property owner or caretaker has to keep the property maintained to prevent injury or harm to others. If you were injured from slipping on wet floors, tripping on merchandise, or injured in any other way due to poor maintenance and unsafe conditions, you may be entitled to compensation.
If you see or suspect nursing home abuse or neglect, contact us immediately to open an investigation into your concerns. We'll fight to get compensation for you and your loved ones and hold long-term care facilities accountable.
Head injuries often have long-lasting repercussions, including memory loss, chronic pain, and disability. If you were in an accident caused by someone else's negligence and suffered a traumatic brain injury, let us hep you secure damages for your case to help you with medical bills, ongoing care, and lost wages.
When negligence is the cause of death for a loved one, there is a wrongful death claim, which is a type of injury claim. We represent family members who have lost loved ones and are dedicated to fighting for justice.
Medical Malpractice Attorneys
Medical malpractice occurs when a health care professional, including a doctor, nurse, or caregiver in a nursing home, causes serious injury to a patient because they failed to fulfill their duties in a competent manner. Malpractice is all too prevalent in North Carolina and is one of the leading causes of death in the United States.
We take on all types of medical malpractice cases, including ones involving: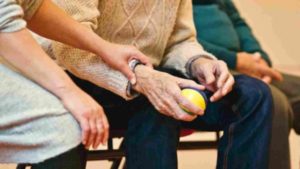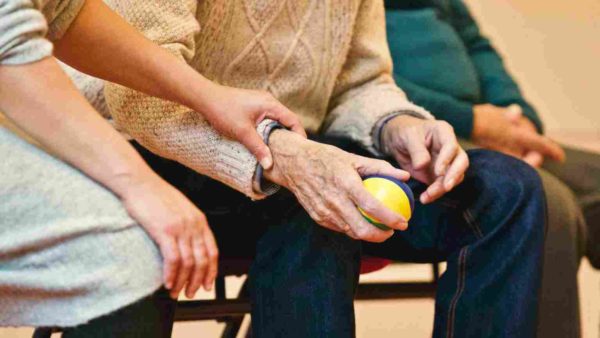 Nursing home abuse or negligence;
Wrongful death;
Birth injuries;
Reactions to incorrect medication;
Worsening conditions due to improper treatment or diagnosis;
Choosing the Right Injury Lawyer for Your Case
Attorney Harry H. Albritton, an experienced medical malpractice and injury lawyer, has been representing victims and their loved ones in court since 2002 and is dedicated to seeing clients get the fair settlements they deserve. At Irons & Irons, we understand that providing personal attention and customized legal strategies are key to getting positive outcomes for our clients. That's why we limit the number of cases we take to ensure that our clients get personal service and individual attention.
We offer high-quality legal services, not high-volume legal services.  Our unique approach enables us to fight for every dollar available to you, rather than being forced to accept a quick settlement so that we can move on to the next case.
Contact the Injury Lawyers at Irons & Irons P.A. for a Free Case Review
We understand how difficult it is to move forward following a serious accident or injury, and you should receive compensation for your injuries.  Our team is dedicated to helping you move forward and is here to help you do so. Irons & Irons P.A. accepts personal injury cases in Charlotte, Raleigh, Fayetteville, Greensboro,  Greenville, Wilmington, Asheville, Winston-Salem, and the entire state of North Carolina. To learn more about our legal services or schedule a free consultation about your case, you can reach out to us at (252) 215-3000 or fill out the contact form below.