A Strong Attorney for Your Divorce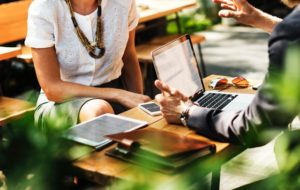 Divorce is a difficult emotional experience to go through. Major changes will happen to your life as part of a divorce. It can be difficult to clearly see the future you want and the choices you have to make to get there when you are going through a divorce. Securing skilled legal guidance is the best step you can take toward ensuring you make the right choices for your future. An absolute divorce, or simple divorce as most people refer to it, is a quick and easy process that does not require the client to ever set foot in the courtroom.
Absolute Divorce has 2 Main Requirements:
The couple has been living separate and apart for one year
At least one spouse must be a resident of North Carolina
Before filing for divorce, it is important for the client to understand how the legal process works and the consequences of obtaining a divorce judgment.The client should be fully informed regarding the impact of a divorce on claims for property distribution and spousal support (alimony) which must be brought prior the entry of the divorce judgment. Since failure to assert these claims in a timely manner may result in those claims being barred by statute, it is best to make these decisions early on in the legal process.
Our divorce lawyers charge a flat fee of plus court costs for an absolute divorce because of the ease of the process. From start to finish an absolute divorce can be completed in less than 60 days.
At Irons & Irons P.A., our divorce attorneys believe in offering the highest quality of representation to those facing the difficult choices of divorce. Our goal is to help you see the future you want to build and then help you take the necessary action to make that future a reality. We take a proactive approach to family law that allows us to create real results for our clients in even the most difficult situations. Unlike many Greenville, NC divorce law firms, we do not merely respond to developments in your case — we chart a course and we move forward towards justice for your case.
Contact the Greenville NC Divorce Attorneys of Irons & Irons P.A.
When you are facing a divorce, you need to know that your rights are being protected and that the choices you are making will leave you well situated for the future. To schedule an initial consultation, call our experienced divorce attorney, Gib Irons, at 252-215-3000 or fill out our contact form below. Protecting your Privacy ~ Your privacy is our primary concern. At Irons & Irons P.A., we understand the importance of protecting your privacy and will never share your contact information with a 3rd party.
The Greenville NC family lawyers of Irons & Irons P.A. provides the following law firm services:
Contact the attorneys at Irons & Irons P.A. today.