An Experienced Divorce Attorney Working for You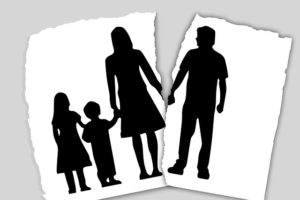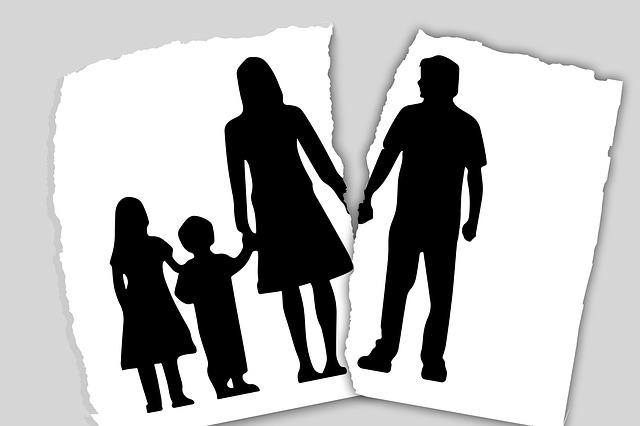 Getting a divorce is one of the most painful experiences a person can face, and it's not uncommon to feel overwhelmed with emotion and worry. Major concerns include child custody and support, whether they'll be able to support themselves or a family alone, or whether or not they'll lose everything they've worked so hard for. Not knowing what an individual's rights or entitlements are during a divorce only makes these fears worse.
That's why you should never go through a divorce or separation alone. Having an experienced Greenville, NC divorce attorney who can work with you to determine the best path forward is essential to moving into a secure, confident future. Led by Attorney Gib Irons, Irons & Irons, PA represents our clients through all types of divorce proceedings and will help you identify your goals, understand your options and your rights, and implement a strategy that will lead to a secure future for you and your family. Most importantly, you'll be working with a divorce lawyer who will provide you with compassionate counsel, open communication, and the peace of mind you need to have clarity and confidence as you move into the next stage in your life.
Divorce Legal Services Provided by Our Attorneys
Every relationship is complex and has unique factors, and this means that every divorce is complicated and unique. We understand this, which is why we provide a variety of services to our clients.
Separation Agreements
The divorce process in North Carolina takes a minimum of 12 months, as that is the amount of time a couple must be separated prior to filing paperwork. During that one year waiting period, our Greenville, NC divorce attorneys can help draw up a separation agreement to divide property, establish child custody and support, and prevent accounts from being liquidated or emptied. A separation agreement makes sure you are being treated fairly during the waiting period.
Absolute Divorce
Absolute divorce, often called "simple" divorce, is the easiest path to dissolving a marriage. This uncontested option is a quick, inexpensive opportunity that allows two people to end their marriage without having to visit a courtroom or worry about setting terms.
Collaborative Divorce
Collaborative divorce is a newer option for couples who want to negotiate the terms of their divorce without litigation or a judge. Our collaborative divorce attorney will assist in helping you set goals and mediate proceedings so both you and your spouse can achieve a mutually beneficial outcome.
Division of Pensions, 401Ks, and Retirement
Pensions, 401Ks, and retirement accounts often make up a large portion of marital assets, and, contrary to popular belief, are not considered separate property. Our Greenville, NC divorce lawyers are skilled in financial separation and division of the marital estate and will help you secure your fair portion of assets so you can retire in comfort when it's time.
High Net Worth Divorce
For couples who have spent years building a successful business together, own multiple properties, or have complex financial holdings, we offer high net worth divorce representation. We work with financial experts who can untangle complicated accounts and holdings to ensure you achieve a favorable settlement that meets your needs.
Post Separation Support & Alimony
Often, one party will seek post separation support and alimony, and our divorce attorneys have a track record of success working with our clients to secure their financial future. In some cases that means working to negotiate a fair settlement and support arrangement for our client, and in other cases, proving our client was not truly dependent during the marriage and is not eligible for alimony payments. Whether you're asking for alimony or seeking to oppose it, we'll work on your behalf to protect your finances in the future.
Property Distribution
Over the course of a marriage, most couples purchase homes, vehicles, and other valuable possessions, making up a complex estate. We'll ensure that the division and distribution of property is fair and that any unique factors are weighed to help make sure you get the belongings you deserve.
Customer Reviews
"I was fortunate to have

Gib Irons

recommended to me for my divorce. He and his entire staff were very warm and considerate. It was seamless process and I am grateful for the ease of what can be a very trying and difficult time."

" Divorce under any circumstances is a most devastating and heart wrenching experience to say the very least for all parties involved. My marriage had been over for quite some time, I just did not know exactly what to do about it. On the morning when I felt at my absolute lowest point and in desperate need for help, I called the law office of Irons and Irons, just by chance, hoping to find someone who would be able and willing to offer advice and guide me in the right direction. Moments after I had explained my situation to the paralegal who answered, Gib Irons was on the phone. I went to his office that same day by 1:00 pm. I went in sobbing, not knowing what to do. I left with a bit of peace regarding my situation, a direction that we would travel with an end goal in mind and total trust in a man whom I had just met.


Throughout the process of legal separation and divorce the entire staff at Irons & Irons could not have been more personable and caring. The emotional burden of the situation was lifted from me, which made the process less painless. Gib Irons took my case to trial and won. He without a doubt has exceptional trial skills. The high level of personal attention that I received throughout the process was like no other - Irons & Irons feels more like family to me than my family law firm."

Delane Bryant -Google Business-
Contact Our Greenville, NC Divorce Lawyers Today
You should never face an uncertain future caused by going through a divorce on your own. Our divorce law firm will protect your rights, fight on your behalf, and do everything possible to make sure you can move into the next stage of your life with security. To learn more about your options, call us at 252-215-3000  or contact us online. to schedule a consultation with the attorneys at Irons & Irons, P.A.