Have You Been Injured in an Uber or Lift Accident?
Whether you need a ride to the airport or want to make the responsible choice after a night on the town, Uber, Lyft, and other rideshare companies are supposed to provide a safe, convenient way to reach their destination. Unfortunately, reaching your destination safely doesn't always happen. If your rideshare vehicle is involved in a collision and you're injured, you may be entitled to compensation for your injuries. However, determining responsibility, navigating complex insurance policies, and securing damages are not actions you can take alone. Instead, schedule a case consultation with Harry H. Albritton, a rideshare accident lawyer serving North Carolina. He has the experience to determine at-fault parties and go after them in order to help you secure the compensation you are owed.
Who Is Financially Responsible for Damages in a Rideshare Accident?
Accidents involving rideshare vehicles are complicated because the legal steps to secure compensation are slightly different than both traditional collisions with regular passenger vehicles and collisions involving commercial vehicles like a bus or taxi. Uber and Lyft drivers are independent contractors (not employees of the companies) who are using their private vehicles to provide transportation. Because of this, they aren't required to have commercial vehicle insurance or a commercial driver's license, but while they are working, their personal insurance doesn't cover accidents. Thus, the rideshare company does provide up to $1 million in liability insurance while the driver is "on the clock."
If the investigation shows that your driver was at fault for the accident that caused your injuries, the rideshare company's insurance policy should cover damages. On the other hand, if another driver was at fault, their insurance company should be responsible for damages.
What to Do After a Rideshare Accident
If you have been in an accident, the most important step you can take is to seek medical care for your injuries. Even if you seem uninjured at the initial collision, you should get checked for spinal cord, neck, and head injuries that may go unnoticed for days but cause long-term pain and disability.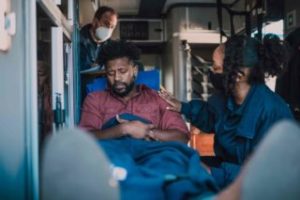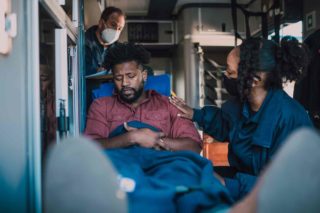 After seeking medical attention, follow these steps:
Contact a rideshare attorney for a case consultation.
Write down everything you can remember about the accident, including time, weather, and anything that may help determine fault and liability.
Continue following medical advice, including taking necessary time off work to heal and getting follow-up care.
Working with a Rideshare Accident Attorney
After an accident, you're facing medical bills, lost income, and the physical and emotional trauma of serious injuries, and the responsible party should be held liable for their negligent or reckless driving. However, insurance companies will do everything they can to avoid paying victims the damages they deserve. In rideshare accidents, this often looks like downplaying injuries or shifting blame to another driver.
That's why having an experienced rideshare accident attorney on your side navigating these legal complexities, fighting back against insurance companies, and securing compensation is so important. Attorney Albritton and our legal team have the experience and knowledge necessary to secure favorable outcomes for our clients. When we take on a case, you can feel confident that we are putting all of our effort into the following:
Valuing what your case is worth, factoring in future costs of lost wages, medical bills, and pain and suffering.
Negotiating with insurance companies for what you deserve.
Investigating the case, including analyzing accident reports, scene photos, and interviewing witnesses.
Working with medical experts who can determine the extent of your injuries, prognosis, and how your future is impacted.
A Track Record of Success
We strive to secure fair compensation for our clients and have a track record of success. Our verdicts and settlements include:
$850,000 to a former airline pilot who suffered a head injury during a low-speed automobile accident.
$300,000 to a college student who sustained orthopedic injuries after his motorcycle was forced off the road by a negligent driver changing lanes.
$100,000 to a client who suffered orthopedic injuries after being struck by a driver who ran a stop sign.
Schedule a Free Case Review with our North Carolina Rideshare Accident Attorney
If you have been injured after an accident involving an Uber, Lyft, or other rideshare company, we will fight to get you the damages you deserve. Irons & Irons P.A. accepts rideshare accident personal injury cases in Charlotte, Raleigh, Greenville, Wilmington, Asheville, Winston-Salem, and the entire state of North Carolina. Reach out to our team today at 252-888-5423 or fill out our contact form to schedule a complimentary case review.