If you were in an accident that was caused by someone else's negligence and suffered a traumatic brain injury, skull fracture, or concussion, we can help you seek compensation for your injuries. Led by Attorney Harry H. Albritton, an experienced brain injury lawyer serving North Carolina, we will work to secure fair damages to help you with the medical bills, lost wages, and pain and suffering you're experiencing due to your injury.
What Is a Traumatic Brain Injury
A traumatic brain injury also called a TBI, occurs when a sudden trauma damages the brain, usually a blow to the head or a sudden jolt. Severity can range from a mild concussion to permanent loss of function or skills or even death. Each year, approximately 2.5 million people experience a traumatic brain injury, and while the majority are mild, 50,000 TBIs result in death and 80,000 result in permanent disability annually.
Types of Brain Injuries
The two types of TBI are:
Closed brain injuries are the most common type in which there is no break in the skull. A blow to the head, the head striking an object, or a rapid forward or backward movement that shakes and tears tissue or bruises the brain against the inside of the skull are causes of a closed brain injury.
Penetrating brain injury occurs when there is a break in the skull, such as an injury caused by a gunshot wound or a job site accident
The Complications of Traumatic Brain Injuries
The brain is a delicate organ and is responsible for all the functions of your body. Even a seemingly mild concussion can cause long-term complications, including memory loss, behavioral changes, and mood swings, while more serious injuries can lead to disability, loss of independence, and even death in the most severe cases.
Common Causes of TBI
Our traumatic brain injury lawyers often represent clients who have received TBIs in the following ways: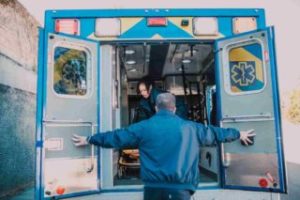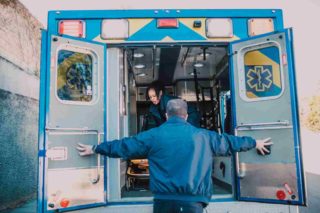 Workplace and construction site accidents
Symptoms of TBI
While most people who have had a brain injury will realize it immediately, either due to loss of consciousness, pain, or other factors, it's not uncommon for people with concussions to experience an onset of symptoms weeks after the injury has occurred.
In addition to the delayed onset of symptoms, there are often long-term or permanent complications that can stem from even a minor injury. Common symptoms and long term complications of a TBI include:
Loss of consciousness upon injury
Behavioral changes
Aggression
Confusion or shortened attention span
Loss of memory or amnesia
Loss of sense of time or space
Loss of motor skills
Weakness
Balance issues and dizziness
Changes in hearing, vision, smell, touch, and taste.
Changes in communication or loss of communication skills
Traumatic epilepsy
Sadly, once brain cells are damaged, they do not regenerate. While uninjured parts of the brain may attempt to make up for injured tissue, many victims must go through prolonged treatment and rehabilitation to regain functionality.
A Traumatic Brain Injury Lawyer Fighting for You
If you or a loved one received a TBI due to someone else's negligence, it's important to speak with a brain injury lawyer about your case. In addition to lost wages and medical bills, you may also be facing additional, long-term costs, including home health or nursing home care, occupational or physical therapy, and retrofitting your home to allow for disabled access.
At Irons & Irons P.A., we understand the devastating effects a TBI can have on the victim and their families. Our team will work to investigate your accident and determine the cause and liability in order to assess the full extent of your damages, looking at both the past damages accrued and future costs of your injury. While we strive to skillfully negotiate with insurance companies, we aren't afraid to take your case to court in order to get justice for you and your loved ones.
Schedule a Consultation with our North Carolina Traumatic Brain Injury Lawyer
If you have suffered a traumatic brain injury, concussion, or other similar injuries, we understand the challenges you're facing and can help you get the damages you deserve. Irons & Irons P.A. accepts traumatic brain injury cases in Charlotte, Raleigh, Greenville, Wilmington, Asheville, Winston-Salem, and the entire state of North Carolina. Schedule a consultation with Attorney Harry H. Albritton today to discuss your case by calling our office at 252-888-7236 or filling out the form below to get started.
Request an Consultation Appointment