Expert Medical Malpractice Attorneys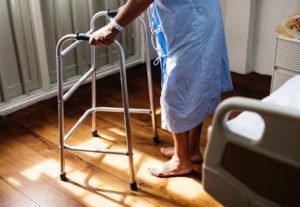 Going to the hospital or doctor's office can be a frightening ordeal no matter what the health concern is.  We trust doctors and other health care professionals to do their jobs, protect us and make us healthy again.  When negligence or inattentiveness leads to further injury, illness or death of a loved one, you might be able to recover money through a medical malpractice lawsuit.
The attorneys at Irons & Irons, P.A. have a great deal of skill and knowledge in guiding clients through malpractice cases.  We understand the difficulties of presenting a medical malpractice case to a jury, and we are confident in our ability to develop a unique and effective case strategy.  Our firm will work diligently to ensure your side of the story is told, and we will fight for you to receive the money you are owed.
There are several instances where negligence or incompetence can cause life-threatening injuries or illnesses to you or your loved ones, including:
Birth injuries
Failure to diagnose or misdiagnosis
Prescription errors
Emergency room errors
Surgical errors
Nursing errors
Procedural errors
Medical malpractice cases involve a tremendous amount of research, planning and study.  Through the years, we have built a staff of dedicated professionals that are ready to investigate and develop the best possible case strategy for you.  Additionally, we have built a network of experts in various fields that can be called on upon a moment's notice.  Trust our lawyers to have the experience, expertise and skill to help you through this troubling time.
Contact The Greenville, NC Medical Malpractice Attorneys Of Irons & Irons, P.A.
If you have questions regarding medical malpractice, contact the law office of Irons & Irons, P.A.  We will review your medical records free of charge, and provide you with our legal opinion of your case with no commitment from you.  We offer free consultations and have Spanish interpretation services at our disposal for the convenience of our clients. To schedule an initial consultation, call 252-215-3000 or simply complete the contact form below.  Protecting your Privacy ~ Your privacy is our primary concern.  At Irons & Irons, we understand the importance of protecting your privacy and will never share your contact information with a 3rd party.