Divorce & Family Law Firm Overview
We provide our clients with the highest level of personal service and individual attention.  Our clients have direct access to the family lawyer or divorce attorney handling their case.  We are personally available to our clients to ensure that they are fully informed and receive regular updates regarding their ongoing legal matters.  Our clients can pick up the phone, call our office, and speak directly to their attorney when they have a question or concern.  We believe that consistent, open communication with our clients is essential to achieving the best results.
If you are going through a divorce, in fear of losing your job or not being granted tenure or are injured due to someone else's negligence, then you may be feeling confused and powerless. Choosing the right attorney to represent you can have a huge impact on the outcome of your case. A skilled divorce attorney can help you understand what you need to do to be able to secure the resolution you need. Attorneys Gib Irons and Ben G. Irons, II, offer their clients skilled, committed and experienced representation that can help them fight to protect their rights during difficult times.
A Dedicated, Client-Focused Law Firm in Greenville, NC
We pay special attention to limiting our caseload. In truth, we believe everyone deserves quality attention and professional representation. Unfortunately, we cannot take every case. By limiting the number of new cases we bring in, we ensure that the cases we have, receive the best treatment possible.
"In our experience, the number one complaint we hear from people in the community is that they can't get in contact with their attorney. At Irons & Irons P.A. we specifically limit the number of cases we take so we can ensure our clients get personal service and individual attention. We know our clients . . . not just their cases." –Greenville Divorce Attorney, Gib Irons
Another way that we stay focused on the client experience is by setting proper expectations. From the outset, we take the time to learn everything we can about a case so we can educate our clients on the legal process, timelines and any challenges they might face. We spend a great deal of time developing a case strategy that will be effective for our client while preserving their resources such as time and money. We strive to ensure our clients are informed, knowledgeable and prepared for the task at hand.
A Tradition of Service in Greenville, NC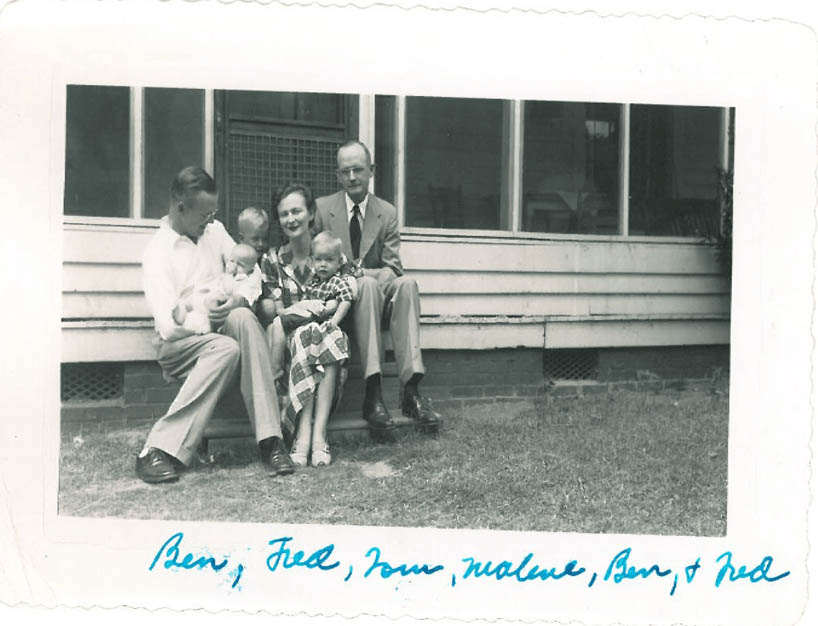 Ben G. Irons, II is the son and Gib Irons is the grandson of the late Dr. C. Fred Irons, Jr. and the late Dr. Malene G. Irons.  They are named for their Uncle and Great Uncle, Ben G. Irons, who was a POW during World War II and later a graduate of East Carolina University.  Dr. Fred and Dr. Malene raised their children in Greenville where they practiced medicine and served the community unselfishly for more than 40 years.  Dr. Malene was the first female physician in Eastern North Carolina.  They stopped serving only when they were no longer able to continue. They considered Christ-like service to others their most important mission in life. In their practice of law in Greenville, Ben and Gib Irons seek to continue this tradition of service.
Contact Our Greenville, NC Divorce & Family Law Firm
If you have questions regarding divorce and family law, education law, or injury law in Greenville, NC contact a lawyer at Irons & Irons P.A by calling us at 252-215-3000 . Our office hours are from 8:30 a.m. to 5:00 p.m., Monday through Friday, and as a courtesy, we also offer after-hours appointments based on the needs of our clients.