Personal Injury Lawyers with the Experience you Need
After an accident, head injuries, broken bones, and neck or back trauma can lead to months or years of pain and suffering, leaving you with ongoing medical bills and no source of income. If your accident was due to someone else's negligence, you need a personal injury lawyer in Charlotte, NC who will hold the at-fault party accountable and work to get you the fair compensation you deserve. Personal injury attorney Harry H. Albritton of Irons & Irons P.A. has secured millions of dollars in damages for accident and injury victims and has a well-earned track record of excellence against insurance companies.
Attorneys Who Understand Personal Injury Law in North Carolina
Personal injury lawyers represent individuals in civil cases after they have experienced a serious or catastrophic injury due to the negligence, recklessness, or lack of competence of another. For example, a landlord failing to replace torn carpeting in a public foyer, causing someone to fall and get hurt can be held accountable for premises liability, while a driver talking on their phone and running a stop sign can be held liable for negligence.
While many cases are settled out of court between the plaintiff's attorney and an insurance company, if it does go in front of a jury, the case needs to meet three criteria in order for damages to be awarded in a personal injury lawsuit.
Duty of care: This refers to the other party having a responsibility to act in a way that prevents an injury or accident, such as following traffic laws.
Breach of duty: The defendant failed in their duty of care by acting in a way that is negligent or reckless, such as running a red light.
Cause of injury: The plaintiff's injury only happened due to the defendant's negligence. Had they practiced duty of care, the accident, and thus the injury would not have happened.
Contributory Negligence
In addition to the three criteria, the accident must only be the fault of the defendant due to North Carolina's doctrine of contributory negligence. If the jury finds that the plaintiff was in any way at fault, the jury must find in favor of the defense.
For example, if an accident occurred because the defendant ran a red light, but the plaintiff was speeding, the jury may find that the defendant was primarily at fault. However, some fault lies with the plaintiff because they were going too fast. Thus, there would be no monetary compensation awarded in this personal injury claim.  Often, defense attorneys will do everything possible to show the plaintiff was at fault in any way to avoid paying out damages. will attempt to paint the plaintiff as having some measure of fault to avoid paying damages.
Personal Injury Attorneys Representing You After Injury
We represent clients who were injured due to the following: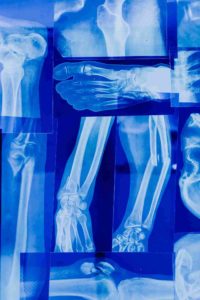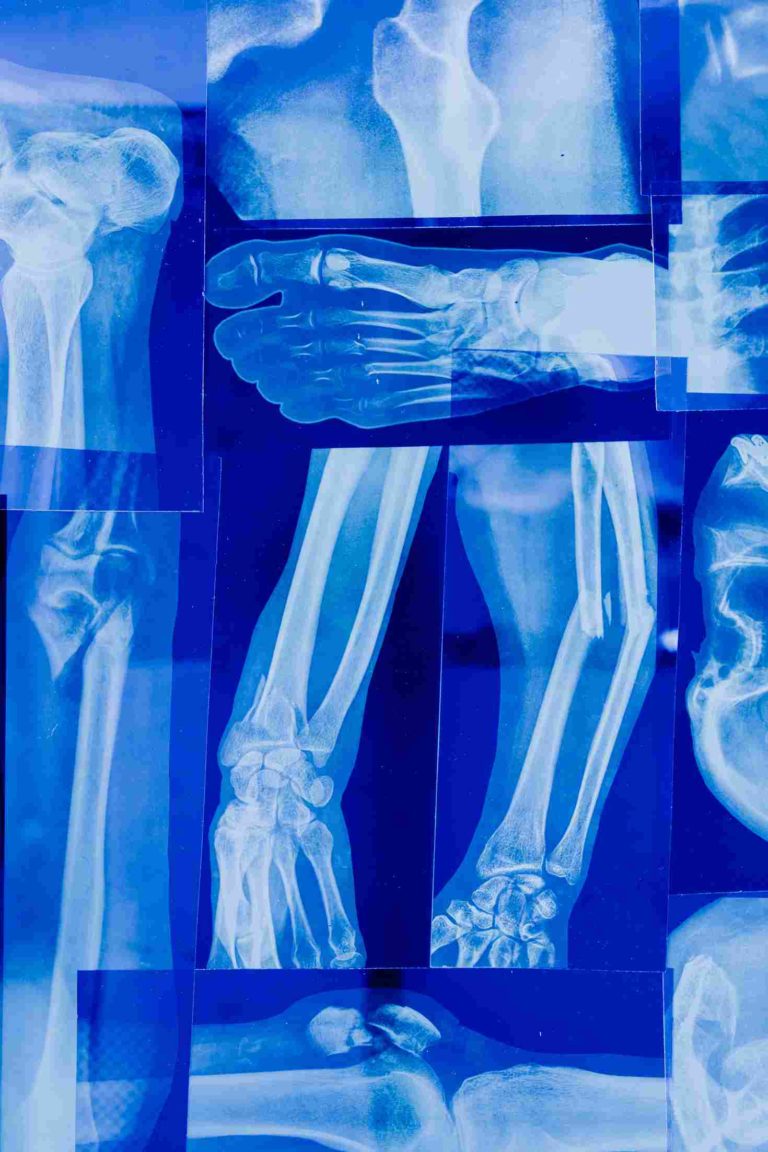 Spinal cord injuries
Neck injuries and whiplash
Broken bones
Nerve damage
Chronic pain
Paralysis and loss of mobility
Post-traumatic stress disorder
After an accident, you should seek medical care as soon as possible to discover and treat injuries more quickly and improve your recovery.
Representing Personal Injury Clients in All Types of Cases
Our personal injury attorney represents accident victims in all types of cases.
Car accidents can result in catastrophic injuries. Even in a fender bender whiplash or spinal cord trauma can occur. If the other driver was responsible for the collision, you may be entitled to compensation for your injuries.
Commercial truck accidents often lead to serious injury, and these cases are often more complicated than typical automobile accidents. However, we will investigate the case to determine the liable party and hold them accountable.
Motorcycle accident victims often sustain serious injuries following a collision. If you are a victim and were struck by another vehicle, we will help you get fair compensation.
When you take an Uber or Lyft to get to your destination safely, and an accident occurs, we will find who is at fault, whether it's your driver or another driver, and seek damages for your injury.
Commercial properties, rental properties, and homeowners are all responsible for keeping their premises safe and well maintained. If you are injured because a business or residence had unsafe conditions, our personal injury attorney will determine who is responsible and hold them accountable for your pain and suffering.
When a personal injury results in the loss of a loved one, the deceased's heirs may be awarded damages to pay expenses, make up lost income, and to provide restitution for pain and suffering.
Healthcare practitioners are required to act in the best interest of the patient and provide care in a competent manner. Failing to do so can lead to long-term medical complications.
Dental malpractice is a type of medical malpractice in which a dental healthcare practitioner does not act in a competent manner. This often involves injuring or removing healthy teeth, failing to administer or prescribe antibiotics, or causing additional injury that causes further complications.
We rely on long-term care facilities to care for our loved ones when they are can't live on their own and see to their own needs. Unfortunately, nursing home abuse, ranging from neglect to physical injury is far too common. If you suspect or have proof of nursing home abuse, we will work to get justice for your loved one.
Why Choose Irons & Irons for Your Personal Injury Lawyer?
At Irons & Irons P.A., our law firm works hard to achieve fair and favorable outcomes for our clients following accidents that are caused due to others' negligence or recklessness. Harry H. Albritton, an experienced personal injury attorney serving Charlotte, NC, has been representing accident victims since 2002. Over the past twenty years, he has gained the skills and resources to investigate personal injury claims, analyze medical and accident records, and consult with experts. This ensures that he not only knows how to create a strategy for your case, but he can also determine how much your case is worth.
We believe in offering high-quality legal services, not high-volume legal services. We limit our cases in order to provide focused, personal service and ensure every client knows their case is our top priority.  While we are able to successfully settle many of our cases out of court,  when a fair settlement can't be obtained, we are not afraid to take a case to the jury.
Frequently Asked Questions of Charlotte Personal Injury Lawyers
We know that you are facing the stress of recovery and the uncertainty of financial challenges. While you know that a personal injury lawsuit is the right path, it's natural to have questions. To help you, we are sharing the answers to questions we are frequently asked.
Do I Need a Personal Injury Lawyer?
While you can bring a case on your own, without proper legal representation, it is very difficult to get the outcome you are hoping for. Insurance companies have experienced lawyers and are more concerned with their bottom line, and they will do everything they can to minimize their settlement, discredit you, and even downplay serious injuries. Having an experienced attorney who knows how to fight back on your behalf can lead to a more favorable outcome.
How Much Are Your Fees?
We accept payment on a contingency basis, meaning that we only collect a fee based on a percentage of the monetary compensation you receive. If you don't receive damages, we don't take a fee.
How Long Do I Have to Bring a Personal Injury Claim?
In North Carolina, the statute of limitations to bring a civil case is three years after the accident occurred. While this may seem like a long period of time, an insurance company may drag out the settlement negotiation process to run out the clock and stop you from filing a lawsuit.
Will My Case Go to Trial?
Our personal injury lawyers are able to settle a majority of cases out of court to the satisfaction of our clients. However, when we can't achieve a fair settlement, we will take the case to a jury.
How Much Will I Get for My Personal Injury Case?
There's no set amount of monetary compensation in a personal injury claim. North Carolina allows injury victims to receive compensation based on medical bills, lost wages, physical pain, emotional trauma, and future costs that are likely to be incurred due to the injury.
Schedule a Free Consultation with a Personal Injury Lawyer in Charlotte Today
When a car accident or slip and fall has seriously impacted your life, there is hope for a brighter future. With personal injury attorney Albritton and our team on your side, we will fight to get you the compensation you deserve and help you move into your future with confidence and security. We also accept personal injury cases in Concord, Matthews, Huntersville, Gastonia, and the surrounding areas. To learn more about our services or schedule a free initial consultation, reach out to us today at  (252) 215-3000 or fill out the contact form below.
Request an Consultation Appointment