Family Law Attorneys Seeking Visitation Rights for You
Child visitation rights can become a sensitive issue in a divorce. To avoid the traumatic experience of divorce on children, it is important for parents to handle their separation or divorce in a delicate manner to minimize the emotional impact on the children. If the parents are not given joint custody, one parent is given sole custody. The non-custodial secondary parent's time with the child is called visitation.  In North Carolina, visitation is viewed as a lesser version of custody. Visitation is a way for the non-custodial parent to maintain a healthy relationship with his or her child. Irons & Irons P.A. seeks to serve the best interests of you and your child in Pitt County.
When Is Visitation Not Granted?
The parent granted less time with the child is awarded visitation. If there is a past history of drug abuse, alcoholism or domestic violence a parent may be limited to supervised visitation or no visitation.
Child Visitation Options
Reasonable visitation is when there is no set time for visitation. The visitation is subject to an agreement to be decided by the parents.
Structured visitation is when there is a schedule for child visitation that may include visitation every other weekend, alternating holidays throughout the year and several weeks during summer vacation.
Supervised visitation is awarded if the judge is concerned that the child may be in some harm or danger if the visitation is not monitored.  Supervised visitation can occur in the visiting parents' home. The supervisor in this location might be another relative, family friend or social worker. There are also professional sites specific for supervised visitation. These settings offer even more protection and may occur in the offices of a physician or mental health professional. Supervised visitation can be phased-out once the suspect parent has proven him- or herself to be more consistent and reliable around the child.
North Carolina Custody and Visitation Policies
When making a custody and visitation schedule, consider these policies: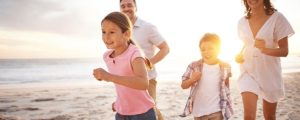 The court does not favor the mother or father when granting custody
The court grants custody according to the best interests of the child
If either parent is requesting joint custody, the court will consider it
Parents may be required to abstain from alcohol during custody or visitation
The court will grant visitation to a grandparent if it is in the best interest of the child
Do Grandparents Get Visitation Rights?
In North Carolina, grandparents have only limited rights to visitation or custody. Grandparent's time with their grandchildren is part of the time the children spend with their parents. Grandparents are seen as a third party and have no special standing. In order for a grandparent to gain custody, they have to prove both parents are unfit parents or have acted contrary to their legally protected rights as parents.
Visitation and Child Support
Some people may believe that they can tie child support payments to visitation privileges; however, they are legally independent of one another. If one party is not receiving the appropriate child support payments, they are not independently allowed to decide to bar the other from exercising visitation rights. Only a court order can enforce the withholding of child support or visitation rights. Irons & Irons P.A. will use the correct legal action to get you the visitation rights or child support money you are entitled to!
Is Custody Ever Permanent?
No, custody and visitation arrangements are always subject to change. If substantial changes occur that affecting the child's best interest, custody or visitation rights may be amended. Visitation and custody can be changed at any time. The court will take into consideration the child's wishes and make their determination based on what is best for the child. If any large changes have recently occurred regarding your visitation arrangements, contact Irons & Irons P.A. today.
Contact Irons & Irons P.A. For a Consultation Today
When you are facing child custody and visitation issues in Pitt County, you need to know that your rights are being protected and that your relationship with your children will also be protected. To schedule an initial consult, please call 252-215-3000 or fill out our contact form below.  Protecting your Privacy ~ Your privacy is our primary concern. At Irons & Irons, we understand the importance of protecting your privacy and will never share your contact information with a 3rd party.