If you were injured in a car accident due to another driver's negligence, you may be entitled to compensation for your medical bills, lost wages, and pain and suffering. When you need an experienced car accident lawyer in Fayetteville, NC who will fight to get you the compensation you deserve, reach out to Attorney Harry H. Albritton at Irons & Irons P.A. He has a track record of favorable outcomes for his clients and will work hard for you. Because we understand the challenges and stress you're under, we don't charge for services until you get paid.
Common Causes of Car Accidents in Fayetteville
Car accidents in Fayetteville are incredibly common and often caused by human error. The most common causes of fatal and serious car wrecks are:
Reckless driving, like speeding, weaving in and out of traffic, and cutting off other vehicles;
Driving while distracted, such as texting while driving;
Inexperienced drivers who are on the road alone;
Failure to follow traffic laws;
Driving while intoxicated;
Fatigue which can dull reaction time;
A driver may even be held accountable for accidents that occurred due to a mechanical failure of their vehicle or poor road conditions. This is because it is a driver's responsibility to keep their vehicle in road-safe condition or maintain a safe distance between them and your vehicle.
Common Injuries from Automobile Accidents
Injuries from car accidents can vary, but many of them cause long-term or permanent disability and chronic pain that requires ongoing care and the inability to work outside the home.  Our car accident lawyer represents clients who are suffering from the following injuries:
Soft tissue injuries
Traumatic brain injuries
Burns, cuts, or lacerations
Spinal cord, neck, and back injuries
Nerve damage
Chronic pain and paralysis
Post-traumatic stress disorder
Why You Need an Experienced Car Accident Lawyer
If you are considering filing a claim to seek compensation after a vehicle collision, you need a car accident attorney by your side to help you navigate the complexities of a civil case and improve your outcome. Insurance companies are not looking out for accident victims, so even when they offer a settlement, it's rarely in the amount your case is worth.
Insurance companies may also try to prove that you are somewhat to blame to absolve their client using the contributory negligence clause or drag out the claim so the statute of limitations runs out. Having a personal injury lawyer who knows when to negotiate a settlement, when to litigate, and how much your case is worth can lead to better practical results in your case.
Contributory Negligence
North Carolina has a clause of pure contributory negligence in civil cases. This basically says that if the plaintiff is in any way at fault, the jury can not award any damages at all. The other driver must be 100 percent at fault.
Statute of Limitations for Filing a Car Accident Claim
In North Carolina, the statute of limitations for filing a civil case is three years from the day of the accident. While this may sound like a long time, we recommend consulting with a car accident attorney in Fayetteville about your case as soon as possible as this ensures there is time to negotiate outside of court as well as take your claim to a jury if a settlement can't be reached. When the statute of limitations period ends for a claim, a judge can throw the case out and stop them from trying to collect damages. Often, insurance companies will intentionally attempt to run out the clock on the statute of limitations, absolving them of having to pay.
Choosing Irons & Irons P.A.
Choosing a car accident lawyer in Fayetteville. At Irons & Irons P.A., is difficult, but we want you to know that every client is our top priority. In fact, we limit the cases we take, preferring to give every client our undivided attention. This involves walking you through what you can expect, understanding your goals and working to meet them, and answering your questions as they come up. We understand that negotiations and court cases are stressful, but your car accident lawyer will be by your side through the entire process, advocating for your rights, and fighting to secure compensation.
History of Success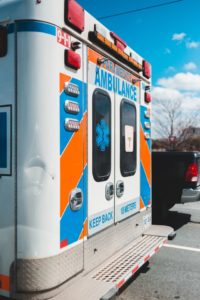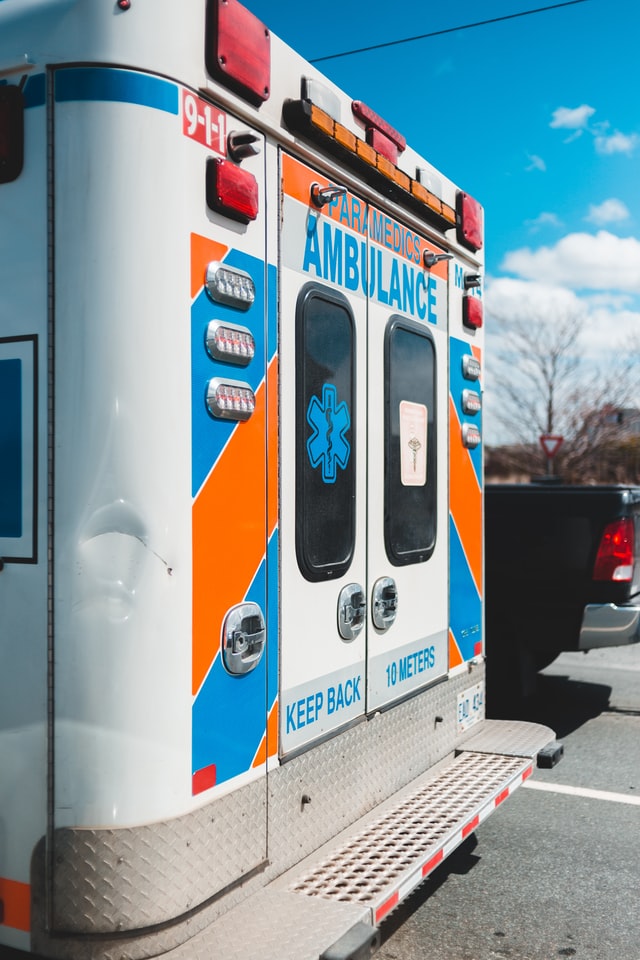 We work hard to secure fair compensation and will fight relentlessly on your behalf to do so. Here are some examples of our verdicts for car accident injury cases:
$850,000 to a former airline pilot who suffered a head injury during a low-speed automobile accident.
$300,000 to a college student with orthopedic injuries sustained when his motorcycle was forced off the road by a negligent driver changing lanes.
$100,000 to a client who suffered orthopedic injuries as the result of being struck by a driver who ran a stop sign.
Frequently Asked Questions for Our Car Accident Lawyers
What should I do immediately after a car accident?
Immediately after a vehicle collision, you should:
Assess your health and wellness to check for injuries
Dial 911 to report the accident.
If possible, photograph the circumstances of the accident, like road conditions, traffic signs, and damage to the vehicle.
Don't give a statement to the other driver or the insurance company who could use your words against you.
Seek medical treatment as soon as possible to check for injuries that may not be instantly felt, including disc issues in your back or whiplash.
Call a car accident lawyer to discuss your options and your case.
Do I have to go to court if I file a personal injury claim?
Most car accident claims are settled out of court. However, if the insurance company will not negotiate a fair settlement, we would most likely take the case to trial.
What do I need to file a personal injury claim?
Collect as much information as you can, including:
Contact information of the other driver;
Contact information of any witnesses;
Written explanation of your side of what happened (as soon as possible so it's fresh in your mind);
Photographs of the scene;
What if the at-fault driver doesn't have insurance?
Your car insurance policy requires you to have underinsured or uninsured motorist (UIM) insurance coverage in the case that an uninsured or underinsured driver is at fault in a collision. There are limits to what they will pay under UIM, most often the amount of personal liability coverage.
I was offered a settlement — Should I take it?
Insurance companies will not immediately offer a settlement that is worth what your case is worth. After all, they are working to watch their profits. It's important to consult with a car accident attorney before accepting any kind of settlement.
I believe I was partially at fault for the accident — Can I still seek compensation?
Yes, because our car accident attorney will thoroughly investigate your case to determine fault, which is why it's important to talk about your case with your attorney and avoid speaking with the other driver's insurance company about the collision.
What can I be compensated for?
Damages can be for economic costs or non-economic costs, including:
Hospital and medical costs already accrued;
Estimated medical costs for future treatment (like physical therapy or continued treatments);
Pain and suffering;
Economic loss, like being unable to work;
Punitive damages that specifically punish the defendant for particularly egregious actions.
I was in a car accident 8 months ago — Can I file a claim?
Yes, but you need to speak to a car accident attorney quickly as you have limited time to move forward due to the statute of limitations.
Can I seek compensation if I was the victim of a hit-and-run driver?
Yes, your claim would go through the uninsured motorist coverage of your car insurance policy. Make sure to have the following:
A police report of the accident
Photographs of the scene and of damages
Contact information of eyewitnesses.
Schedule a Consultation with our Fayetteville Car Accident Lawyer
Attorney Albritton and the team at Irons & Irons P.A. are committed to providing strong legal advocacy and representation to get you the damages you are owed. Irons & Irons P.A. accepts car accident cases in Fayetteville and the surrounding areas, including Pinehurst, Lumberton, Fort Bragg, Clinton, and Lillington.  Call 252-215-3000 today or fill out the contact form below to schedule a consultation or learn more about our services.